Thinking about Buying a Home?
KSAB can help you fulfill your dreams of new home ownership.

Appliances Included
Refrigerator Included,

Stove Included,

Microwave Included, and

Dishwasher Included
That's four new stainless-steel appliances with full warranties. Something you don't have to purchase or worry about when you buy a New, Energy Efficient Home from KSAB Construction Ltd.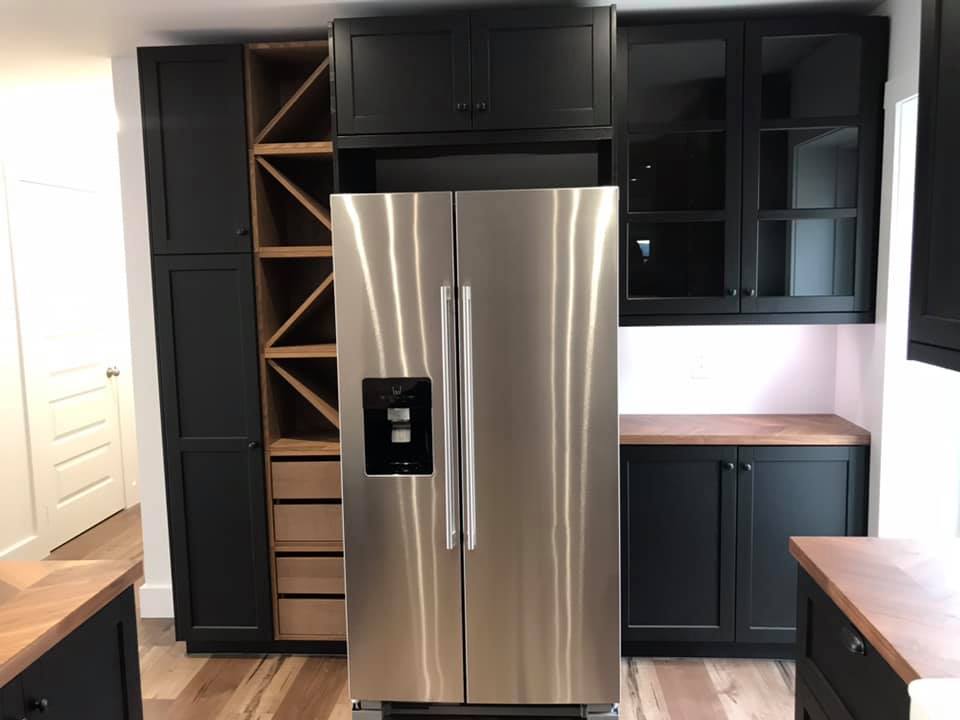 Energy Efficient
We are building our new homes to a higher insulation standard. I can list all the things we do, but its easier to say:
Estimated Electric Bill of less than $125 per month (annual average, HST included).

A lower heat bill saves you money every month.

Lower Heat bill allows you to qualify for a larger mortgage.
Mortgage Insurnace Rebate
Mortgage insurance (it's on all mortgages with less than twenty percent donw payment) can add as much as 4% to your mortgage. Our new, energy efficient homes qualify for a rebate of as much as 25% of that fee. That rebate is paid directly to you from the mortgage insurer. Its a bonus for buying one of our new energy efficient homes. You can thank us later.
1st Time Home Buyer Incentive
Our New Home can qualify for as much as a 10% reduction in your mortgage. That can save you as much as $163 per month on your mortgage payment. This is a limited time offer, so apply soon.
New Home Warranty
In addition to the manufacturers warranty on individual items, all our new homes are completely covered under the 7 Year Atlantic Home Warranty Program. If you have a problem with your flooring, walls, ceiling, plumbing, or electrical; its all covered under warranty.
Turn-Key
All our new homes are completed and ready for you to move in.
Sod is laid and the grass is growing,

Gravel Driveway is finished and ready,

Garage is complete,
House and Land are all ready for you to move in. Unlike some existing homes, there are no renovations to complete, no flooring to replace
Lower Property Taxes
Our New Homes have lower property taxes. That means you save money every year. It also allows you to qualify for a larger mortgage.
We work with Mortgage Brokers
We want you to get the best mortgage at the best rates. We work with local mortgage brokers to keep that rate down and to make the process as easy as possible.
Just 5% down
We don't require anything other than 5% down payment (the same 5% the bank requires) and the balance on closing – when your new home is complete. No complicated mortgages, no extra fees, just a simple mortgage.
Talk to us about mortgaging one of these new homes:
Just 5% Down
No other deposits until 100% complete
Standard bank mortgage at posted rates (or lower) once home is ready for you to move in.
Thinking about a new home? Give us a call.
LAND INCLUDED, HST INCLUDED, NEW TURN-KEY FINISHED HOMES!